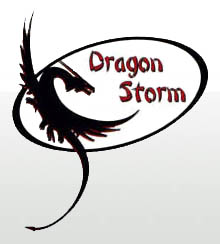 Dragon Strom Karate Club
Maintaining the balance between respect, disciplne and knowledge
Founded on September, 1998
The Dragon Storm Karate Club is offered by the Anne Arundle Park & Rec Dept. Teaching that respect is not given its earned our students learn to respect higher ranks and instructors. We strive for honesty and build strong relations with the students to fortify there constitution, raise confiedence, self awareness and over all well being. Our students receive discipline through training in our family structured classroom environment.
Welcome to the Dragon Strom Karte Club
Interested in joining the Dragon Storm Karate Club then please check out our classes offered to see whats avaliable for you and contact us. You may also go to the AAC Park and Rec. web site to join. Current members may check out club news, pictures and profiles. They may also use the requirements page to downloand requirement sheets and form sheeets for there next rank.
View Club and Promotion Pictures: